SHIPPING & RETURNS
SHIPPING
Some of our pieces requires 5 days to create, if you need a 24 hours shipping please contact us before to check the availabity, once the piece is ready we use 48 hrs shipping or ground shipping.  
US CLIENTS:
We use FedEx Express. The fee is  flat for shipping/handling and includes Delivery Confirmation, for US domestic shipping. Whole sale orders may take up to 2-3 weeks to complete, or any special volume order, or special gems to take time to arrive to us.We may change to a different mailing company without notice if we consider it will be a better option for our client.
INTERNATIONAL CLIENTS:
We are able to ship internationally via DHL, FedEx and USPS. All orders ship from the US. Any import duties and taxes are charged when the parcel reaches the destination country, and these charges must be paid by the recipient. We have no control over these charges as customs policies vary from country to country, and if you have questions related to customs charges please contact your local customs office.
Please note: this may not include customs/VAT charges.as This shipment method does not provide delivery tracking.
Note: We may change the fees accordingly with the postal companies charges. 
SHIPPING POLICY
Most of the online orders are made-to-order. Orders can take up to 2 weeks depending on available parts and the level of labor intensity for the purchased item/s. 
EXPEDITED SHIPPING
We are able to offer the following expedited shipping options: 
FedEx 2nd Day
FedEx Next Day Air

If you would like to arrange an alternative delivery service, please call us on 713-385-7962  or email us at depetra@depetra.com and we will be happy to assist you with this.
RETURNS
Due are nature of our product we don't accept returns. All the pieces are unique, hand made in the USA,  there is not equal to other, some changes may be perceived with the pictures showed in the website, we use raw materials in our creations. If there is a seize issue we will replace the item with the desire seize, or we can make a store credit if you return you product in lees than 5 days of receiving the product. Any concerns please write to depetra@depetra.com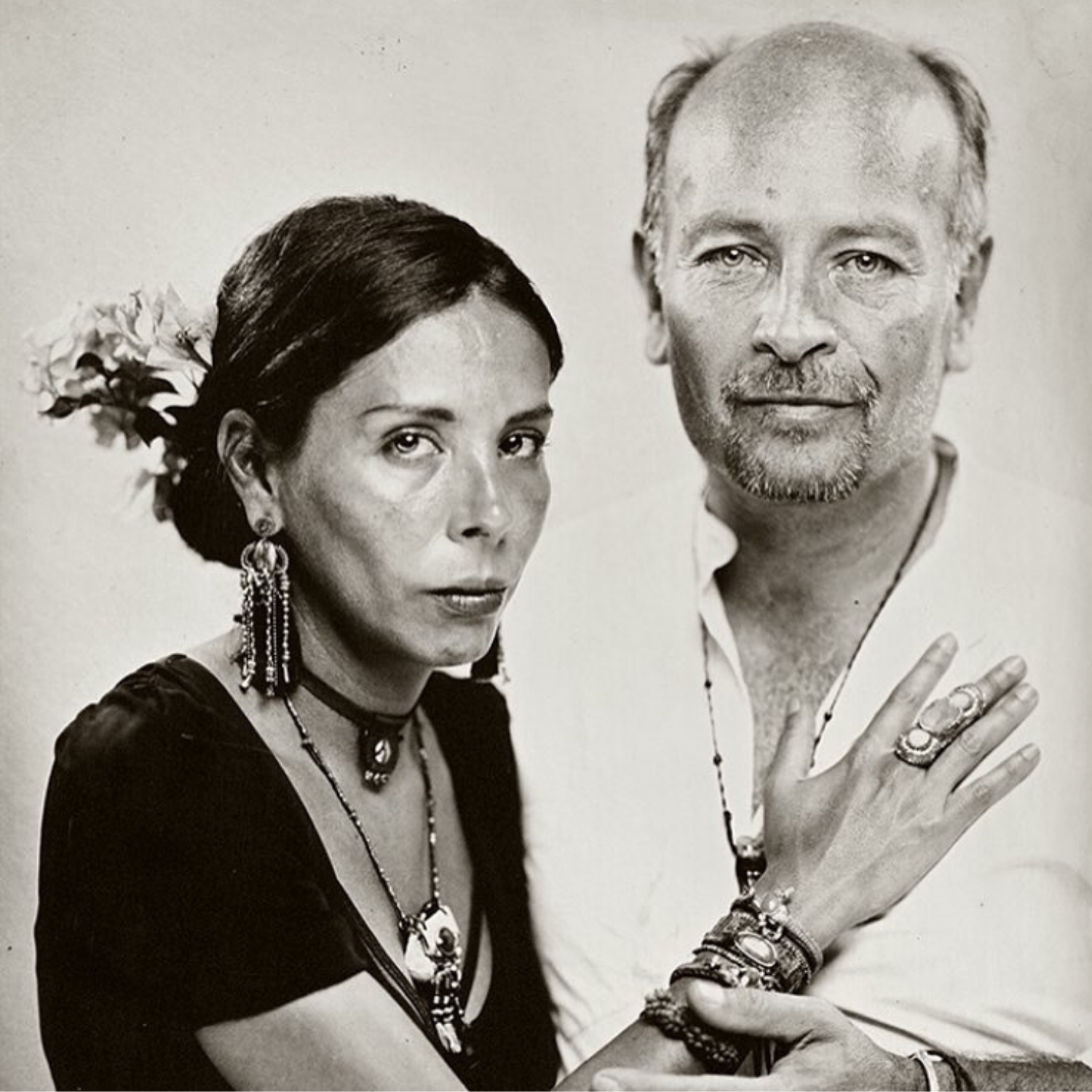 With the importance of our commercial relations, we created our logo with the Petra mosaic in mind, drawing a goddess in all her splendor, a symbol of beauty, femininity, and the power that just a woman has, we added our name, and we made it by hand to show our nature.
Lorena Medinilla a transplant from Mexico City has integrated her cultural influences into her designs. Over time with our success in Houston, boutiques such as Tootsies, Khul-Linscomb, and The Museum Shop create a demand to expand later to Anthropologie, Free People, and others which required more production. Lorena's husband, Arturo, is the administrator of operations. Lorena and Arturo remain the sole administrators of the company with the occasional help of their sons and our caring team. We are a proud family business and all handmade in the USA.