About us

 When Lorena started De Petra in 2008 with her older sister in Houston, TX, they created a conceptual blend of modern-primitive trend. They believed in a powerful woman with freedom of expression and feminine energy. You see the same women in our history as it is in current times. We created our name to say "made of stone or rock" in ancient Greek, using antique techniques to break with modern tendencies. Petra is also an ancient city, nowadays part of Jordan, that we have no relation to. However, we used an iconic part of a mosaic on the Byzantine Cathedral of Petra floor as our first logo. It is a powerful symbol representing our idea of the feminine power. An image of a woman in the harvest season with a sickle in hand and wheat on the arm wearing earrings. Maybe the most forgotten role that women played in almost all ancient society was jewelry making, revealing the women's interest in fashion, status, and beauty.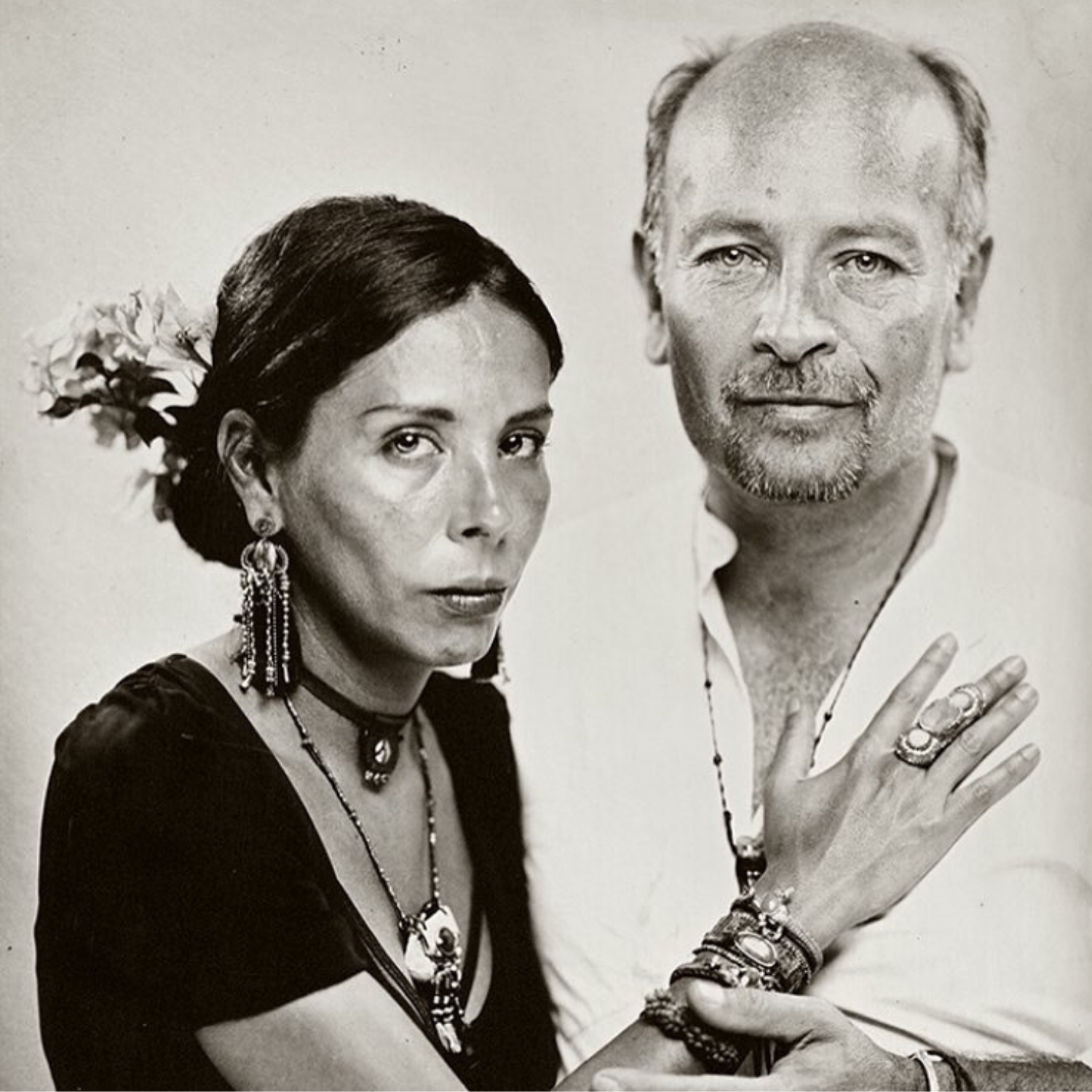 With the importance of our commercial relations, we created our logo with the Petra mosaic in mind, drawing a goddess in all her splendor, a symbol of beauty, femininity, and the power that just a woman has, we added our name, and we made it by hand to show our nature.
Lorena Medinilla a transplant from Mexico City has integrated her cultural influences into her designs. Over time with our success in Houston, boutiques such as Tootsies, Khul-Linscomb, and The Museum Shop create a demand to expand later to Anthropologie, Free People, and others which required more production. Lorena's husband, Arturo, is the administrator of operations. Lorena and Arturo remain the sole administrators of the company with the occasional help of their sons and our caring team. We are a proud family business and all handmade in the USA.